The Email Marketing Solution for Agencies and Enterprises
One account for every requirement
Efficient, Effective, Successful
With the CleverReach multi-account solution, you give your customers or internal teams maximum flexibility for customized and professional email marketing via their own accounts – while keeping an overview of what is going on. Our Premium package includes a white-label solution so you can offer CleverReach as your product – with your own branding.
One central account
Manage unlimited user accounts via one central CleverReach account.
Easy monitoring
Get insight into all mailings and activities of all users with our user-friendly list view and search functionality.
Complete cost control
Determine how billing is handled for the individual accounts: through you, your customers or another team in your company.
Consistent corporate identity
Provide templates centrally that are in compliance with your CI and let your users populate them with relevant content.
Your branding, your product
Offer our platform as an independent service – with your own branding, domain and pricing.
More than
170,000

customers trust us!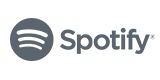 Create professional newsletters efficiently
With our flexible editor, you can quickly and easily create complex emails. No HTML skills are needed. And the best part is: our responsive templates ensure that emails sent via CleverReach also look good on mobile devices!
Free support- also for your customers
We want you to be successful and our support team will help you via email or phone whenever questions come up. But that's not all. If you are an agency and use CleverReach as a white-label solution, the CleverReach support team will also assist your customers– for free.
Easy integration of external systems
CleverReach offers you a wide range of integrations and plugins for CRM, CMS and shop systems. This reduces effort on your end for integrating external systems and makes manually transferring data from one system to another a thing of the past.
Free
$ 0
User Management
Monitoring
Agency Support
Premium
$ 99 /month
User Management
Monitoring
Agency Support
Operation under your own domain
Your own branding

(Logo, name, legal notice)

CleverReach Integrations hideable
CleverReach Support / FAQ hideable