The email marketing solution for agencies and resellers
The comprehensive newsletter tool for agencies and resellers.
Benefit as an agency and reseller from our multi-account solution. Manage all your email marketing customers and their campaigns in one agency account. Always keep track of your customers and their email marketing performance.
Manage all your customers with the multi-account:
One central account
Own domain
Commission options
Whitelabel solution
Our partners: Email marketing agencies

You are not a reseller yourself, but looking for an email marketing agency? Find a suitable agency near you among our agency partners.
Multitenant
Manage any number of separate accounts of your customers very clearly from your agency account.
Clear monitoring
With us, you keep track of all the activities of your sub and client accounts and can manage the accounts very easily.
Flexible accounting
As a reseller, you determine your own commission share and how you settle with your customers. (Premium Agency Solution)
Whitelabel
Offer our software as your email marketing tool: with your own branding and mailing domain. (Premium Agency Solution)
Own templates per customer
Create templates centrally for each customer, which your customers can use and fill with relevant content.
More than 320.000 customers trust us!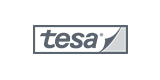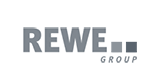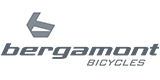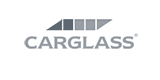 One account for all – the multi-account solution from CleverReach
For email marketing agencies, our multi-account solution offers numerous options for clearly managing all your customer accounts: The multi-account solution is available as a free version and as a paid premium version, each with its own scope of services.
Simple customer management

Only one login is required to view or edit all customer accounts. The most important data such as subject line, number of recipients or bounces can be quickly viewed in the overview.
Clear monitoring
Typical CleverReach - simple and very clear. Through a search and filter function, individual accounts can be quickly found and accessed.

Templates

Store your own templates and newsletter elements in the CI of your customers.

Flexible billing models, for more information see "Become a reseller and use flexible billing models with commission option".
Using the rights management system, you as an agency can define which users have access to the individual accounts and what they are allowed to do there.
Become a CleverReach reseller and use flexible billing models with commission option
By using our agency solution, you receive 20% commission for each paying customer whose sub-account you manage. In our Premium variant, you can use your commission as you see fit; as a reseller, you benefit from our flexible billing models. Depending on your business model, only you decide whether you keep your percentages, share them with the customer or pass them on completely.
You can also set the respective billing method individually for your customers. The following two payment models are offered to agencies as resellers:
You handle the invoices: Billing takes place directly between the agency and CleverReach. You or your customer can book a tariff for the respective account, depending on the rights you grant them.
In the free variant, the commission is deducted from your invoice as an agency discount amounting to 20% of the customer's booked rate.
As a premium customer, you can split your agency discount with your customers.
In the free and premium agency variant, you furthermore have the option to book a one-time email quota and to hand this over to your sub-accounts as needed.
The customer pays himself: Billing is done via CleverReach, the invoice goes directly to your customer. For each payment made by the customer, you as the agency receive a credit of your commission.
You can decide whether you want to keep this commission in full or pass it on to your customers in the form of a discount (Premium variant only).
This model makes sense, for example, if you as an agency have taken over the entire area of newsletter marketing for the customer and the mailing is not shown separately, but is part of a fixed agency fee.
To become a reseller, you do not need an agency premium account; you only need this if you want to act as a whitelabel solution.
Free support - also for your customers
We want you to be successful as an agency. If you have any questions, our support team will help you quickly and free of charge by e-mail or phone. But that's not all: The CleverReach support team is also available to your customers by phone, free of charge, to provide advice and assistance.
How do I create the multi-account solution for my agency?
You would like to use our comprehensive email marketing software as a multi-account solution for your agency customers? Then create your agency account. This is done in two steps:
first create a CleverReach account for free

you have created your CleverReach account? Then click on Agency solution - Activate now in your account. The activation will take place after an individual check of your details.
Please note: the multi-account solution is intended exclusively for agencies and larger companies. You will receive an e-mail notification from us when your agency account has been created. In our detailed Help Center article "Email Marketing for Agencies and Larger Companies", we have compiled everything you need to know about CleverReach's agency solution. Simply download our overview as a PDF.
Agency Free
The free rate for your agency
Customer/ user management
Monitoring
Agency support